AUTHORIZED PRESENTATIONS
You are now able to download the authorized presentations for free on this website. If you did not receive the eblast with the password, please contact Caroline Lefrançois.
PHOTO
GALLERY
Relive this edition of Critical Issues in Paris.
Discover the photos of the conferences and exhibition hall here.
CERTIFICATE OF ATTENDANCE
If you did not receive the eblast with the details to obtain your EBAC certificate of attendance, please contact Caroline Lefrançois.
Critical Issues in Aortic Endografting has, for almost a quarter century, delivered an annual benchmark of the latest technology and controversies for aortic interventionalists around the world. This year's programme is no different. At a time of unprecedented change and global uncertainty, Critical Issues will bring together the experts in the field to debate, discuss and display the latest and greatest trends.
A unique addition to the programme this year is the 'Coolest Case' sessions – where we will learn from some of the most experienced aortic interventionalists about their near-misses, proudest moments, and most creative saves. These sessions will be clinical vignettes of difficult cases from some of the world's busiest aortic centres. If we learn from shared experience, these sessions alone will improve global outcomes!
The new technology on the programme also spans the entire length of the aorta – from proximal devices to new methods to treat infrarenal endoleaks. We're building on the experience this forum has heard from in the past to learn new and more innovative techniques to treat our patients. And the open discussion at the end of each session will be sure to hold these new technologies up to a crucible of scrutiny, so they can evolve and become better before we incorporate them into our daily practice.
Most importantly, however, is the unprecedented access that our colleagues around the world will have to join us for discussion and debate, even if the pandemic makes it hard for them to travel. We look forward to seeing you in Paris! – please participate and share your experience with the world!
Program Directors
Stephan Haulon & Tara Mastracci
Critical Issues Steering Committee
Stéphan Haulon, Timothy Resch, Eric Verhoeven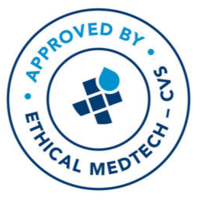 CI – Critical Issues is accredited by the European Board for Accreditation in Cardiology for 10 CME credits