Registration & Industry Grants
I register by fax, email or postal mail now, I download the registration form to print:
---
Fax: +33 4 91 571 961
Email: claunoy@divine-id.com
Adress: divine [id] – 17 rue Venture – 13001 Marseille – France
Registration fees (20% VAT incl.)
Physician, other (first participation) & Industrialist
Resident, Fellow, Presenters
Industrialist non sponsor
Paramedical session
Nurse, Technician (incl. paramedical session)
i-MEET official dinner (10% VAT incl. per person, buffet dinner)
Group/Sponsor registrations (minimum of 5 persons) 
Physician, industrialist & other
Before March 31
525 €
320 €
1500 €
175 €
225 €
70 €
425  €
From March 31
660 €
420 €
1850 €
195 €
275 €
610 €
All attendees of the congress should be aware that photographs will be taken by our team during the course, which might be used on our website, and/or printed media.
Registration fees
Included in the registration fee: congress bag, final program, access to all scientific medical sessions in the auditorium, exhibition hall, welcoming coffee, coffee breaks, lunches. Day passes are available and can only be purchased onsite.
Kindly be informed that Fellows in training must provide a letter from their training program director to benefit from the preferential rate, should they fail to provide this document, they would have to pay the full registration fee 'Physician & other': 525€ or 660€ depending on the date of payment. Day passes are available and can only be purchased onsite.
For more information please contact Tiphaine DUVAL +33 4 91 57 19 66
divine [id]
17 rue Venture
13001 Marseille – France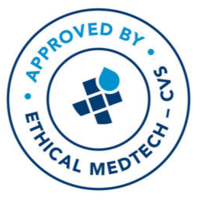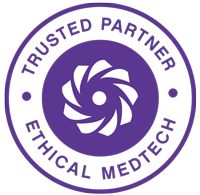 ---
---
To sponsor your registration fee, transport and/or accommodation expenses, register online by April 12, 2019.
Select individual registration and discover if you are eligible to benefit from a grant.
You are eligible
First and foremost , if you are a Physician you need to pay for a deposit of 300€ and if you are a Resident or a Paramedic, this amount will be 150€ VAT included (Visa or Mastercard, bank transfer or cheque payable to France only).
This guarantee will be fully reimbursed after the congress, except if you are a no show or ask for a late cancellation less than 50 days before the event.
You will be allowed to select a congress registration fee, a hotel room and your travel arrangements only after your payment has been duly received in full.
Accommodation page
You won't be covered for your accommodation if your home address is less than 50km away from the congress venue.
The grant can cover up to two nights at the Meridien Hotel. If you need to book additional nights or wish to book a double room, all the extra fees will be at your charge.
Past 60 days before the event, it will be possible to amend your accommodation providing there is availability. This cost will be at your charge.
Travel arrangements page
We can make your travel arrangements. A coordinator will contact you in order to book your trip at the very latest 40 days before the event.
If your travel arrangements have not been made 40 days before the event, you will be reimbursed based on a maximum amount fixed by our team, economy class for flights, first class for railway.
If your ticket can be modified, less than 30 days before the event, any extra cost will remain at your charge.
If you are driving your own vehicle, you will be reimbursed based on the French taxable horse-power rating for a vehicle not exceeding 7 CV, car registration document to be provided, and the maximum amount reimbursed will be 300 €.
Only professional reasons will be accepted to perform any kind of travel or housing modification.
Official dinner
Your registration to the official dinner can also be covered by the Grant. Just select it online when registering.
Registering to the congress implies that you agree to have your personal information (surname, first name and country only) sent to the industry sponsors.
divine [id] agency informs you this was the subject of a declaration to CNIL, the French data protection agency, and this processing is in compliance with the French norm « NS n°48 ».
In accordance with article 34 of the French law « Informatique et Liberté » (January 6, 1978), you can access, modify, correct or delete your personal data.
In order to do so, please contact divine [id] agency direct at 17, rue Venture – 13001 Marseille – France or at info@divine-id.com.